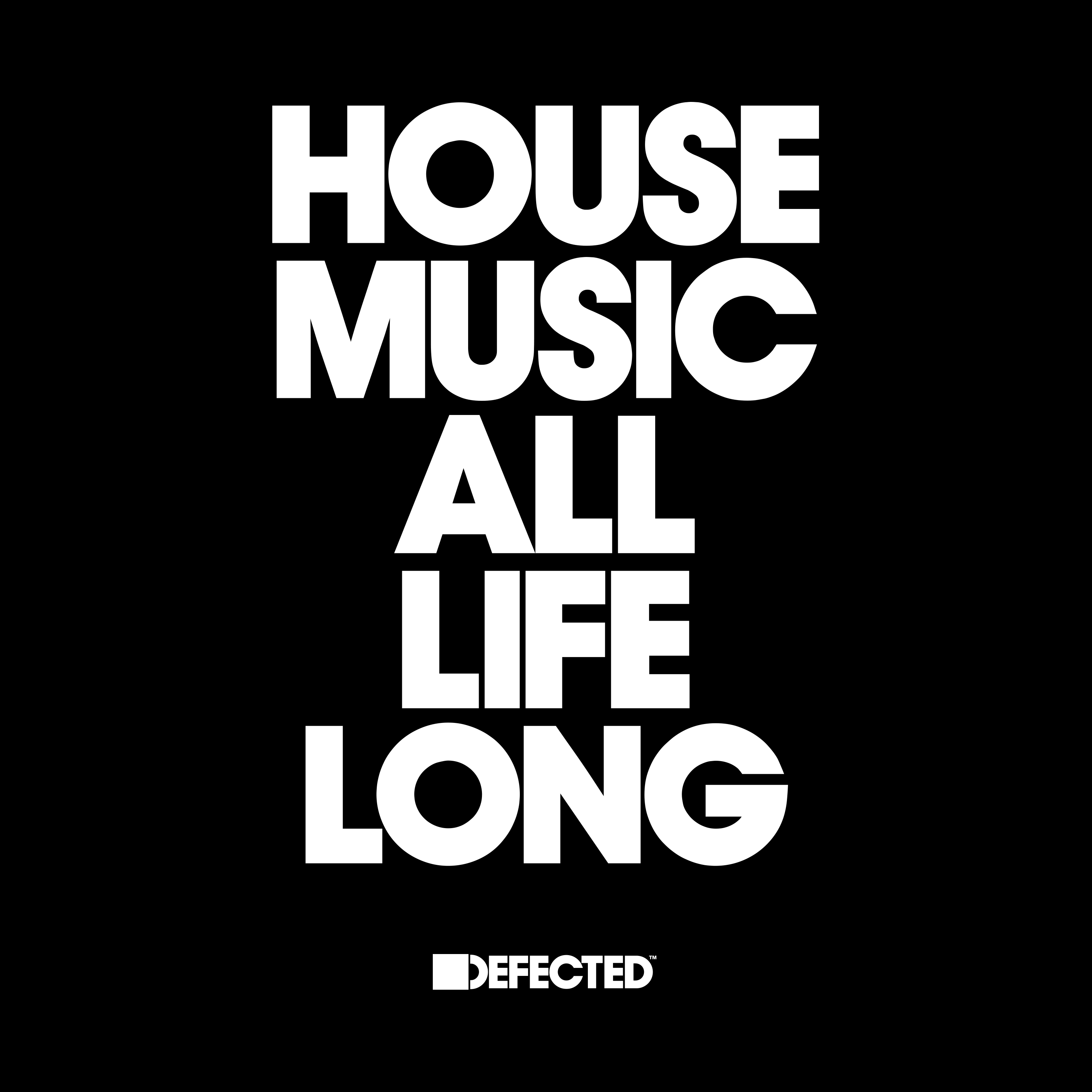 Defected
60mins of the worlds best new underground electronic music from one of the worlds coolest music brands. Hosted by international DJ Sam Divine.
Sam Divine
A born entertainer with a burning desire to play music to people around the world, Sam Divine's enigmatic sets are an effortless schooling in pure, unadulterated house.

From her early days as the sole member of the Defected street team in Ibiza to fronting their radio show and now headlining some of the world's biggest clubs and festivals, The First Lady of Defected, has become an intrinsic part of the UK house music scene. The seeds of Sam's DJ career can be traced back to a pair of belt drive turntables and a battered Numark mixer set up in her Mum's shed; a pirate radio show broadcast from her bedroom using 'borrowed' equipment from the local college and MSN Messenger, and time spent expanding her musical knowledge working at Spin Central in her hometown of Weston-super-Mare and Chemical Records in Bristol. A chance encounter with then Defected Radio host, Aaron Ross, in Notting Hill in the early 00s, led Sam to Ibiza where she quickly became an integral figure in the West End. Since then she's played at some of the island's biggest clubs year upon year, holding down residencies at Pacha, Mambo, Amnesia, Eden and Ushuaïa, and sharing space with some of the greatest names in dance including Frankie Knuckles, Master's At Work, MK, DJ Spen, KiNK, Sandy Rivera and The Shapeshifters. Sam launched her own highly successful imprint, DVINE Sounds, in 2015. To date, the label has seen 58 releases, helping to propel talented up and coming artists into the spotlight. Her own foray into production began with a remix of the classic garage anthem 'Flowers' that proved a hit, reaching the top spots on Traxsource and Beatport. A remix of Amira's 1997 garage hit, 'My Desire', followed in 2019. In 2020 DVINE will celebrate its fifth birthday with the label evolving as a brand with events, boat parties, a stage at We Are FSTVL and a return to ADE. Sam will also launch Round Our House, a series of parties that encapsulate an intimate, house party vibe. 2019 was a year of firsts for Sam with her debut appearance at London's Printworks venue, where she returned on New Year's Day alongside her Defected crew. In September she was invited by Radio 1 tastemaker Pete Tong to record a coveted Essential Mix – a true marker of how far her career has come. 2019 also marked Divine's first Mixmag Lab NYC set. All this on top of touring globally, playing 21 festivals worldwide, an epic gig at the top of London's iconic Tower Bridge and raising over £40,000 for Breast Cancer Research through her charity D-Vita. Sam shows no sign of slowing down in 2020 with a number of Defected parties already in the diary, a return to the festival circuit, an Australasian tour and solo tours throughout North America and Canada. December will also see the return of last year's sold-out Openers tour with Sam playing all night long across two weekends in December. 2020 brings new music in collaboration with Australian DJ and producer, Kormak, on Defected as well as a new EP on her own label. With her passion and dedication to her music beyond doubt, Sam Divine is a musician who will continue to evolve and grow.